Pak Direct Cargo – Send Cargo to Pakistan

The Choice of  Premium People
Send Cloths, Shoes, Bags, TV, Refridgerator, Generator, Washing Machine to Pakistan and Azad Kashmir.
Pak Direct Cargo prides itself on offering reliable, flexible and cost-effective Pak Cargo services. Our UK to Pakistan Cargo Services serves our clients across England that can be tailored to suit their individual shipping needs and requirements. We are a flexible company which means that our Pak cargo services can easily be customized according to your needs & requirements. Whether you're sending your cargo for the first time or you do it regularly, Pak-Direct Cargo can help you with you courier to be delivered safely from door-to-door.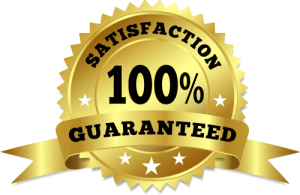 You can now ship your Cargo to Pakistan quickly and safely with us.
Our Pak Cargo Services:
Sea Cargo
Ship your Cargo via our Sea Cargo services from anywhere in the UK to anywhere in Pakistan. We offer cost-effective pricing for Sea Cargo which you'll surely love. Sea Cargo
Air Cargo
Send any type of your goods to anywhere in Pakistan using our Air Cargo services, Air Cargo will enable you to deliver your goods faster to your loved ones. Air Cargo
Door to Door
Pak Cargo Door to Door services are second to none and provide a reliable and flexible way for a company or individual to Send Cargo to Pakistan From UK or Cargo to Azad Kashmir. Door to Door
Ship Electronics
Do you want to ship electronics or kitchen appliances such as TV, Refrigerator, Generator, Washing Machine to Pakistan? We offer cost-effect and secure Electronics shipping.
Prices:
BY SHIP (5 to 8 Weeks)
Send Cheap Sea Cargo to Pakistan £1.50 per kg
25KG minimum Weight Required
If you send 50kg or above then £1.25/kg
just keep your stuff ready in bin bags small boxes or suitcases
Pakistan Cargo Services UK team will pack in our large sack/bag (charge £4) & weight in your home
you can send clothes shoe chocolates etc (no large oil bottles) easily from Pak Cargo Services
Electric appliances, flat pack furniture, exercise machine (domestic) £3/kg
sofa, fridge, mattress £3.50
Pak Cargo Services UK To Pakistan charge £2/Kg for Large boxes
All customs duty included in the above price
BY AIR (7 to 10 working days)
For availing Air Cargo Service to Pakistan 15kg min
£6 per kg (No Handling charges)
Our team will pack in our large sack/bag (charge £4) & weight in your home
just keep your stuff ready in bin bags small boxes or suitcases
send anything except perfumes body spray electric items and take off the price tags
Sending Parcels to Pakistan which consist personal belongings
FREE COLLECTION DAYS
SATURDAY- SUNDAY
Birmingham, Banbury, Blackburn, Bradford, Bolton, Burnley, Bury, Burton Upon Trent, Coventry, Dudley, Derby, Dewsbury, Halifax, Keighley, Leeds, Leicester, Manchester, Nelson, Nottingham, Walsall, Northampton, Nuneaton, Oldham, Preston, Rochdale, Rotherham, Sheffield, Stoke On Trent Wakefield
TUESDAY – WEDNESDAY
East London, South East London, South West london, Leyton, Walthamstow, East Ham, Barking, Romford, Ilford, Croydon, Sutton, Tooting, Streatham  and Arround
THUSDAY – SATURDAY

North London , West London, Harrow,Wembley, Hayes, Southhall, Hounslow, Aylesbury, High Wycombe, Reading, Slough, Woking And Watford and arround
FRIDAY
East London and Arroud
SHIPMENTS Leave Uk To Pakistan

BY SEA
Every 10 DAYS
BY AIR
Every Thusday